Tips for finding a rental property in Valencia

Are you looking for guidance on finding a rental property in Valencia
Bluekey Homes is ready to lend a helping hand in your quest. As you may already be aware, Valencia serves as the captivating capital of the province of Valencia—a Mediterranean gem that showcases breathtaking architecture, expansive market gardens, vibrant urban beaches, and a lively nightlife.
With its status as the third largest city in the country, Valencia offers a diverse range of options to cater to your every preference. Whether you're looking for a beachfront location, picturesque mountain vistas, the energetic pulse of city life, or the serene tranquility of a quiet village, the Valencian community has it all. And with the expertise of Bluekey Homes, you can navigate this abundance to find the perfect rental property that suits your needs.
Valencia boasts a multitude of rental options for you to consider.
The primary choice lies in the realm of flats or apartments, known locally as "pisos." If you prefer residing outside the bustling city center, you can explore townhouses, referred to as "casa adosada" in Spanish. These townhouses often come in the form of charming terraced or semi-detached houses and frequently offer shared outdoor spaces and even delightful swimming pools.
Furthermore, we have splendid villas, detached homes typically found in coastal towns, which often serve as second residences for Spaniards seeking a retreat. Finally, for those yearning to embrace the idyllic countryside, there are marvelous farmhouses or estates known as "finca" or "casa rural" in Spanish. These properties provide a wonderful opportunity to immerse yourself in the rustic beauty of rural living and are characterized by their affordability and ample space.
Please feel free to visit our office, where you can peruse the wide variety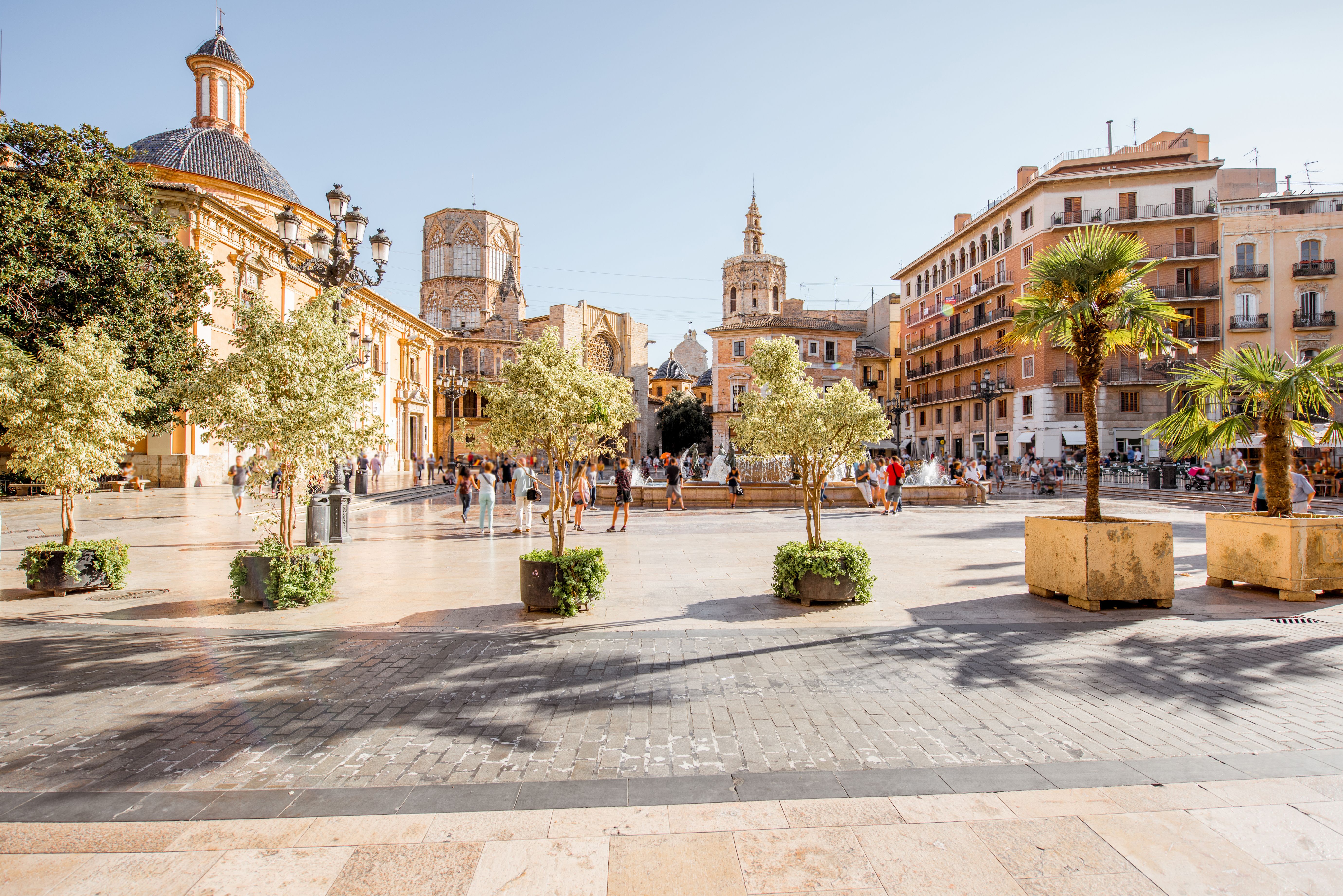 of properties that may  pique your interest. Now that you are  acquainted with the
diverse rental options available, let's give you some helpful tips to aid you in discovering
the ideal property and location.
Here, we present you tips for finding a rental property in Valencia
Before embarking on your journey to Valencia, it is highly advisable to conduct thorough research and familiarize yourself with the distinctive neighborhoods and enchanting villages that the city proudly harbors.
 To facilitate communication and avoid any unforeseen surprises, it is beneficial to have a companion who is fluent in the local language accompany you. At Bluekey Homes, we are pleased to inform you that our staff is proficient in English as well, providing you with an added advantage.
 Compile a comprehensive list outlining your absolute must-haves. Whether it's a charming terrace, a lush garden, a dedicated home office, or an inviting open kitchen, clarifying your preferences and establishing a predetermined budget will streamline your search process.
We encourage you to pay a visit to our office and engage in a fruitful conversation with one of our knowledgeable agents. We are committed to offering valuable insights and assisting you further in finding precisely what you are seeking.
 If you are arriving from another country, it is important to be prepared for potential architectural disparities that may differ from what you are accustomed to. Embrace this change and embrace the unique charm that Valencia has to offer.
Be mindful that rental scams exist in every country, underscoring the importance of working with a trustworthy individual or agency. It is crucial to obtain a written contract and, in the event of a cash deposit, insist on a receipt accompanied by a photograph of the landlord's official identification card.
 Once you have discovered your dream property, take the time to meticulously review all the associated paperwork.
In the event that the documents are not in your native language, it is imperative to ensure that they are accurately translated.
 It is entirely normal to encounter setbacks and disappointments
along the way. Sometimes, finding the perfect property requires patience and persistence. Rest assured that the right opportunity will present itself in due time. Trust the process.

Once you have successfully secured your ideal property, it's time to revel in the excitement of embarking on a new chapter of your life here in Valencia. Immerse yourself in the vibrant culture, embrace the warm Mediterranean sun, and indulge in the myriad of experiences this enchanting city has to offer.
At Bluekey Homes, we are dedicated to providing comprehensive assistance every step of the way. Our commitment extends beyond mere guidance—we offer a wealth of advice, unwavering support, and a tireless commitment to helping you find the perfect property that meets your needs and desires. Our team of experts is eager to join you on this journey, sharing their expertise and ensuring your utmost satisfaction.
Trust Bluekey Homes to be your reliable partner, as we strive to exceed your expectations and ensure that your experience in Valencia is nothing short of extraordinary.
Let us embark on this exciting venture together.
contact us today and let the search for your dream rental property in Valencia.